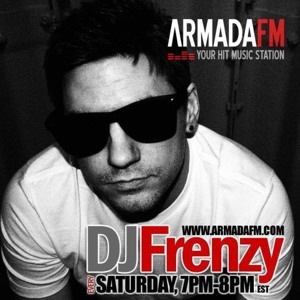 Свежий выпуск Breaks in your face podcasts от Dj Dee с гостевым миксом от DJ Frenzy.
Треклист:
1. Dj Icey feat Marlon Deja - Getting By
2. Martin Solveig & A-Trak - Night Out (Dj Icey Remix)
3. Dj Fixx and Dj Hero feat. Sporty-O and Sue Cho - Jiggle it
4. Avicii feat. Lenny Kravitz - Looking for Some Girl Super Love (Mash-up)
5. Yolanda Be Cool - Before Midnight (Frenzy Re-Bounce)
6. Jay Robinson - Work it out (Marten Horger remix)
7. Alex Claire - Too Close (Smash Hi-Fi edit)
8. Goose - Bring it on (Stanton Warriors remix)
9.Rage this ( Frenzy re - smash) by Reepr
10, Lett the Bass Go ( Original mix) By Colombo
11. 5 ,3, 4, 3 ,2 ,1 , Blast (Original mix) By Colombo
12. Naiblaize - Ancients- of- Future
13. Dont Stop ( Frenzys WmC Crowd Pleaser Edit) by Foster The People
14. Predator Clan (original mix_ by Electrice Souslide
15. Think (it Takes two) feat Lyn Kollins by A.Skillz
DEE
– dj со своим индивидуальным стилем и собственным представлением звучания Breaks музыки. Выступает с лучшими диджеями и музыкантами нашей страны и не только. Является резидентом нескольких интернет-радиостанций, в том числе
Revolution Radio(STP)
. Призер региональной премии
"Night Life 2009"
, в Калининграде.
Ведет свой подкаст-сэт под названием-
BREAKS IN YOUR FACE
Участник фестиваля электронной музыки в Калининграде
Участник
SINTEZ FM, RADIO POZITIVE, UFM(MSK) WATB
Резидент Моссковского BigBeats Radio -
bigbeats.ru
.(каждую вторую пятницу в 19-00 по Москве)
Питерского
http://revolutionradio.ru/
( каждую вторую среду в 23-00 по Москве)
DEE @ Pdj
Dj Frenzy | Facebook